Competency-Based Education and Learning
Unleash Learner Potential with Competency-Based Education
Create flexible learning experiences using competency-based education (CBE) tactics that give students a greater chance to succeed.
Embrace the Future of Learning
With Competency-Based Education
Competency-based education (CBE) allows learners to advance based on their own ability to master a skill or competency at their own pace, regardless of environment. This method is tailored to meet a variety of learning abilities and can lead to better student outcomes.
D2L Brightspace is a leading CBE platform, built for offering powerful, individualized learning at scale.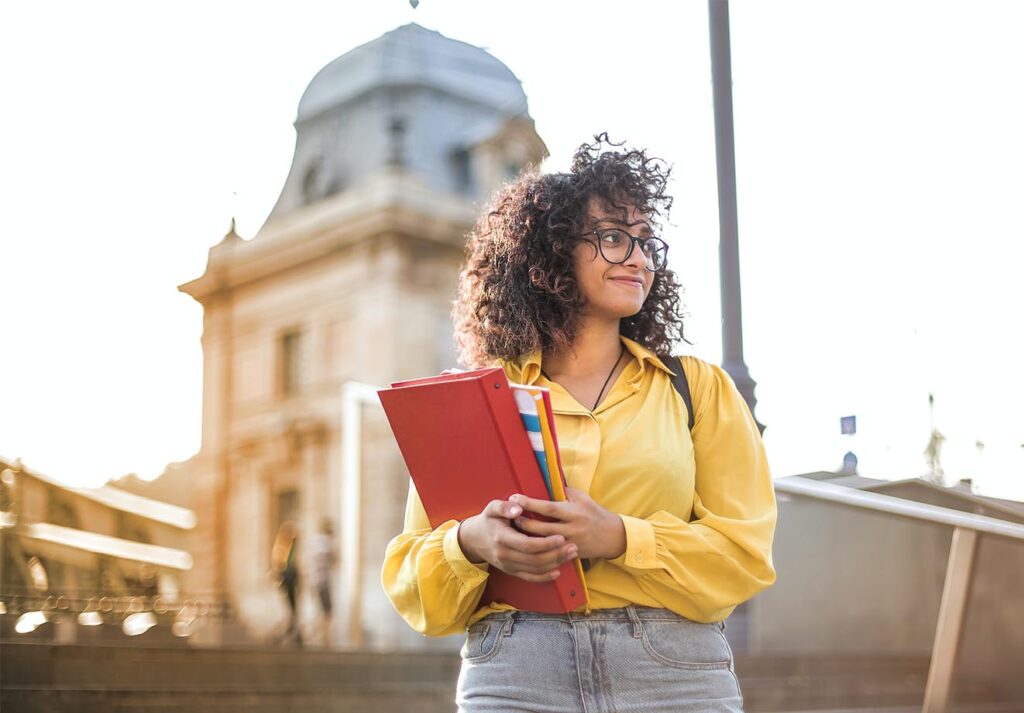 CBE Options Tailored to
Every Learner
Whether you're starting from scratch or refreshing your existing course offerings, Brightspace has the competency-based education tools and features you need to transform your classroom.
Unleash Student Potential
With CBE Learning
It's easier to integrate technology that enhances your classroom and supports students to reach their full potential when you use the right tools.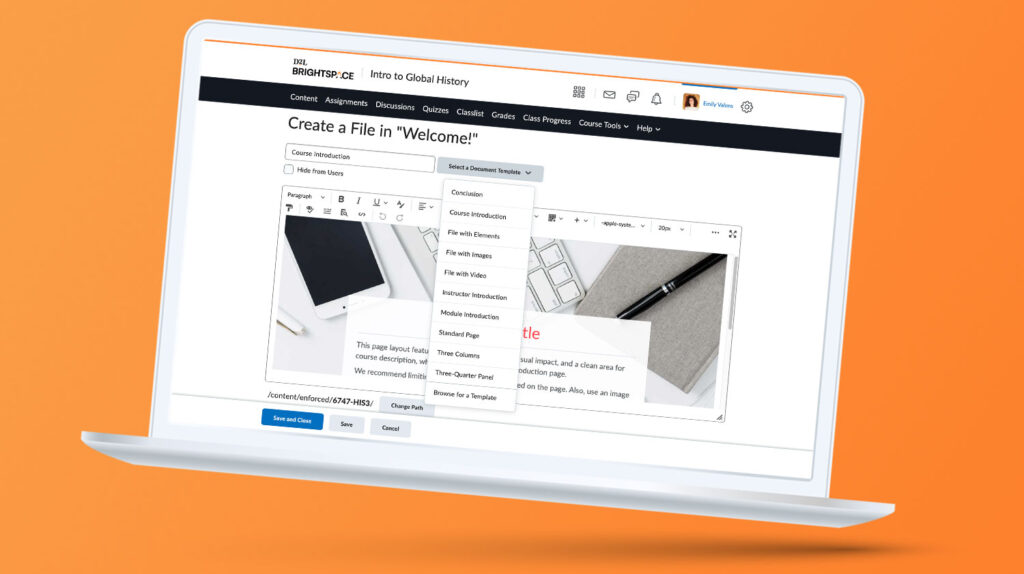 Provide Instructional Flexibility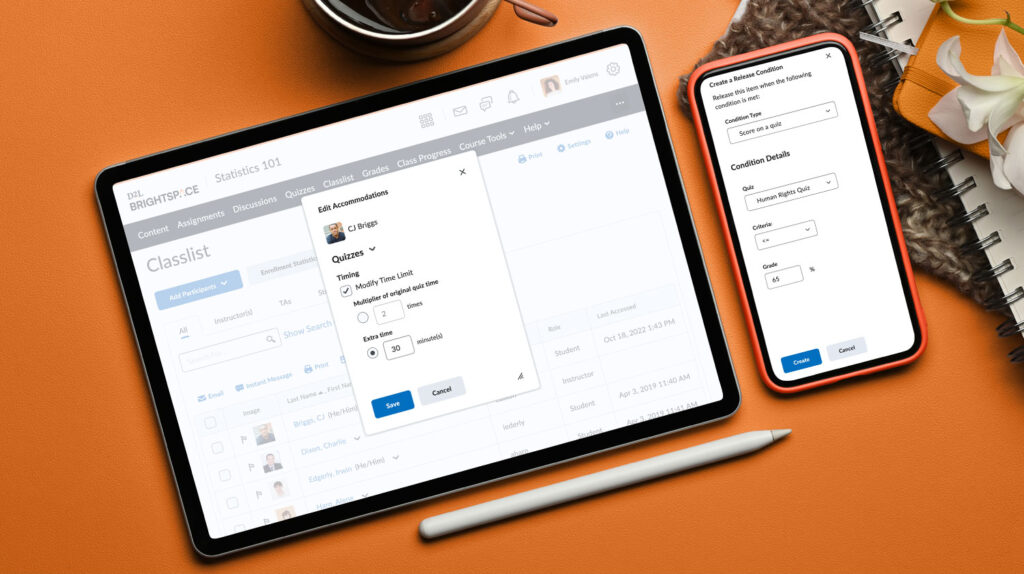 Personalize the Learning Experience
Access Powerful Assessment Options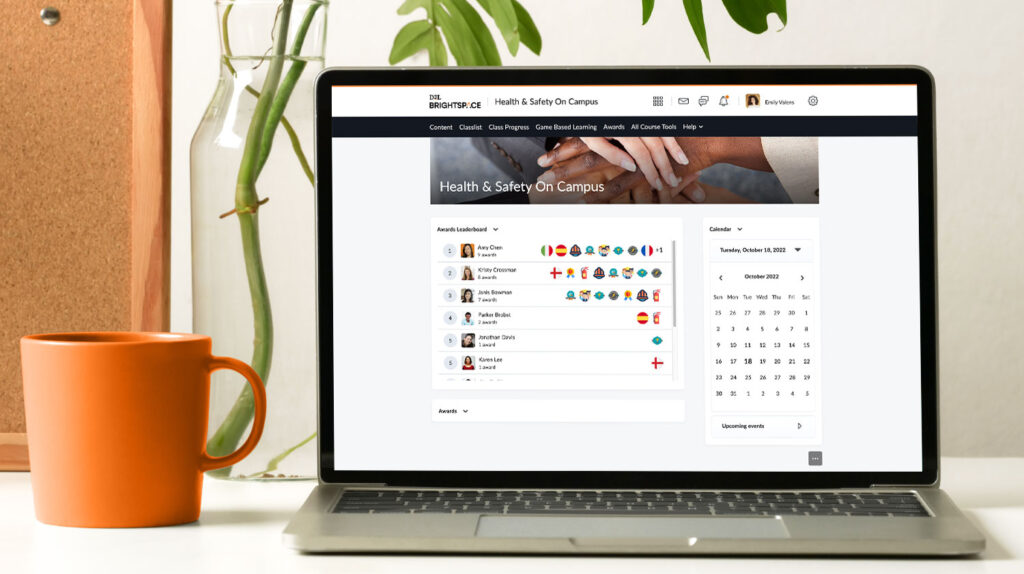 Increase Engagement with Gamification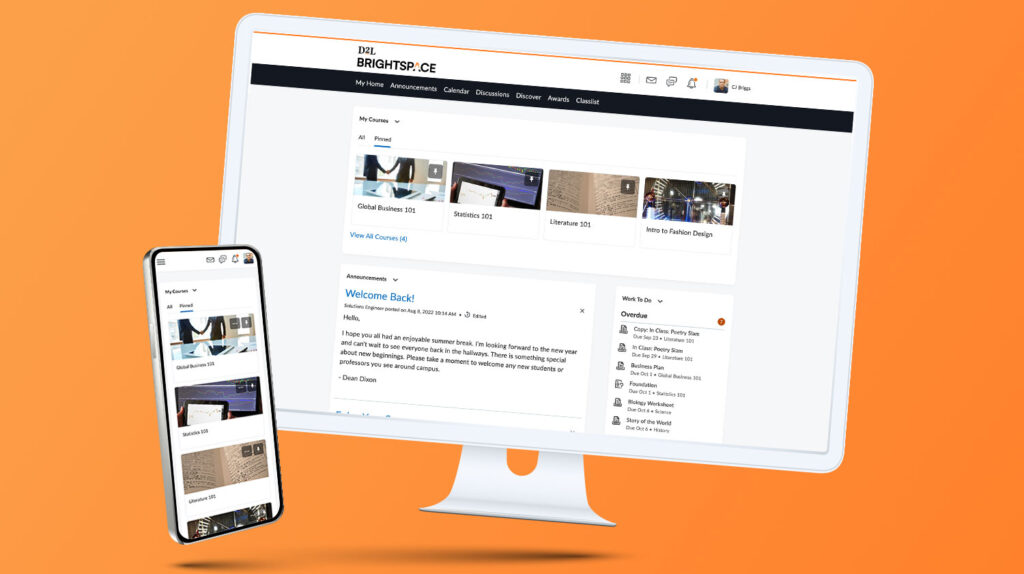 Accessibility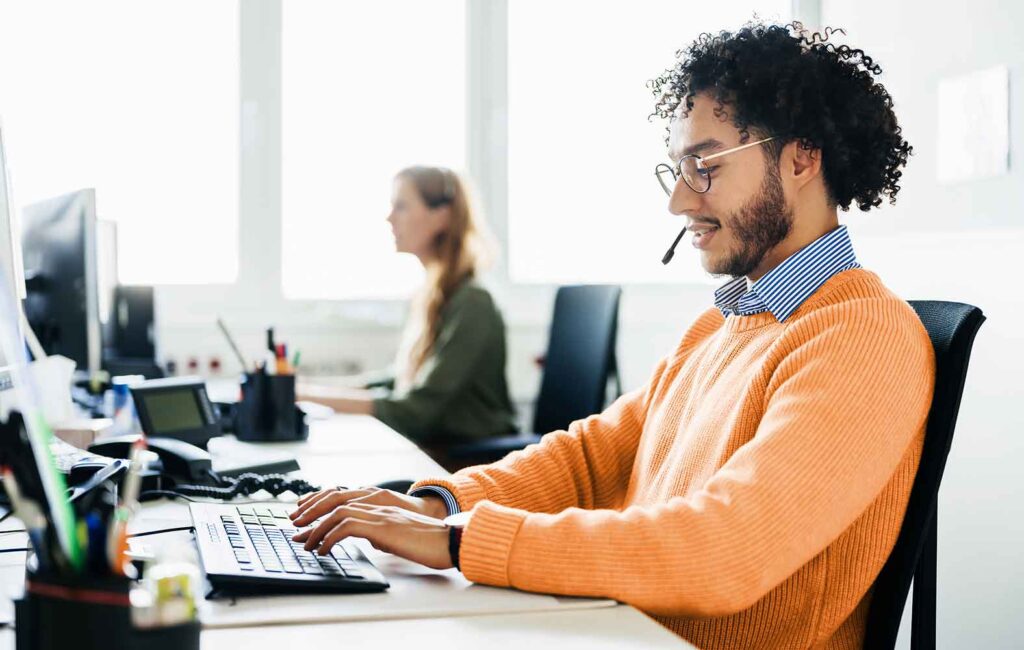 Expertise and Support
Provide Instructional Flexibility
Create, add and edit dynamic content aligned to outcomes.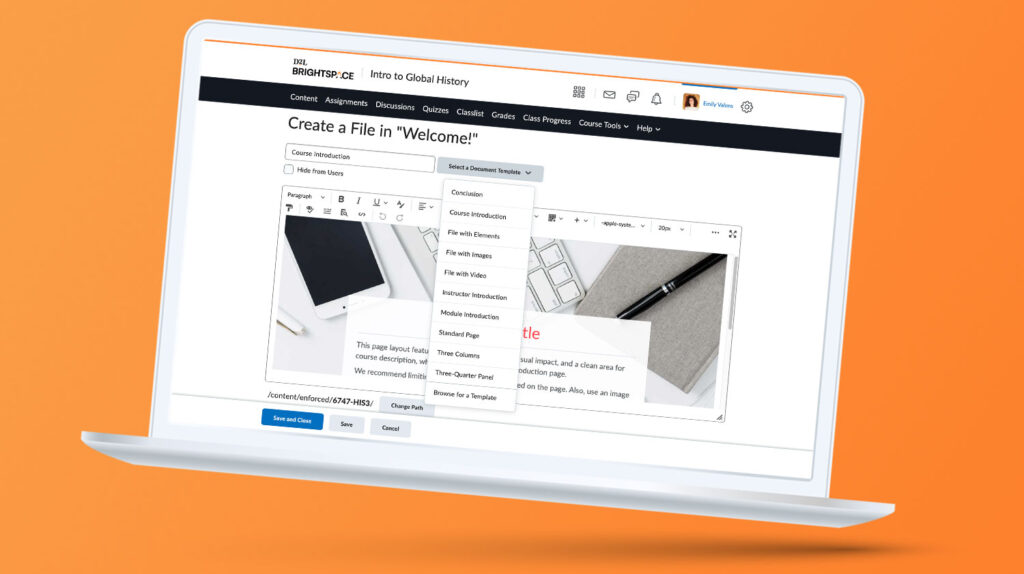 POPULAR FEATURES
Content

Creating and adding content aligned to outcomes is a breeze. Integrate links, video, audio and content from 3rd party apps.

HTML Templates

Create high-quality, scalable content with accessible, easy to use and professionally designed HTML templates.

Integrations

Continue using tools such as Google Drive and OneDrive without having to leave the Brightspace platform.
Personalize the Learning Experience
Automate personalized reminders and nudges based on achievements, actions or behaviors.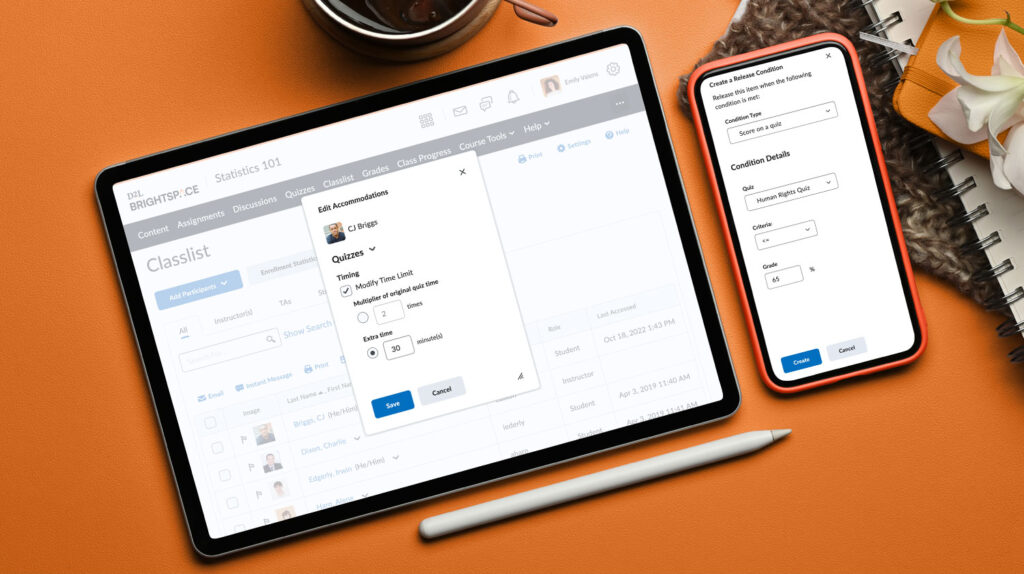 POPULAR FEATURES
Accommodations

Set quiz time extensions and multipliers that persist across all quizzes in a course.

Special Access

Extend deadlines for assignments, surveys or quizzes for specific groups of learners.

Intelligent Agents

Automate reminders that keep students on track.

Release Conditions

Create custom learning paths by automatically releasing content based on learner achievements.
Access Powerful Assessment Options
Instructors can provide formative, summative, and other types of feedback to students through mediums including video, audio and more.
POPULAR FEATURES
Gradebook

Easily set up a grading system and connect it to learning activities.

Rubrics

Create or use existing rubrics to streamline your grading workflow.

Assignments

Create and edit multiple assignments types, view submissions, associate assignments to rubrics and competencies, and return submissions with grades and feedback.

Quizzes

Build quizzes using varying question types, configure settings to meet learner needs and leverage auto-grading to streamline workflows.

Competencies

Evaluate knowledge, skillfulness and abilities as students move through learning experiences.
Increase Engagement with Gamification
Issue awards as learners progress through learning materials based on learning objectives, grades, content completion and more.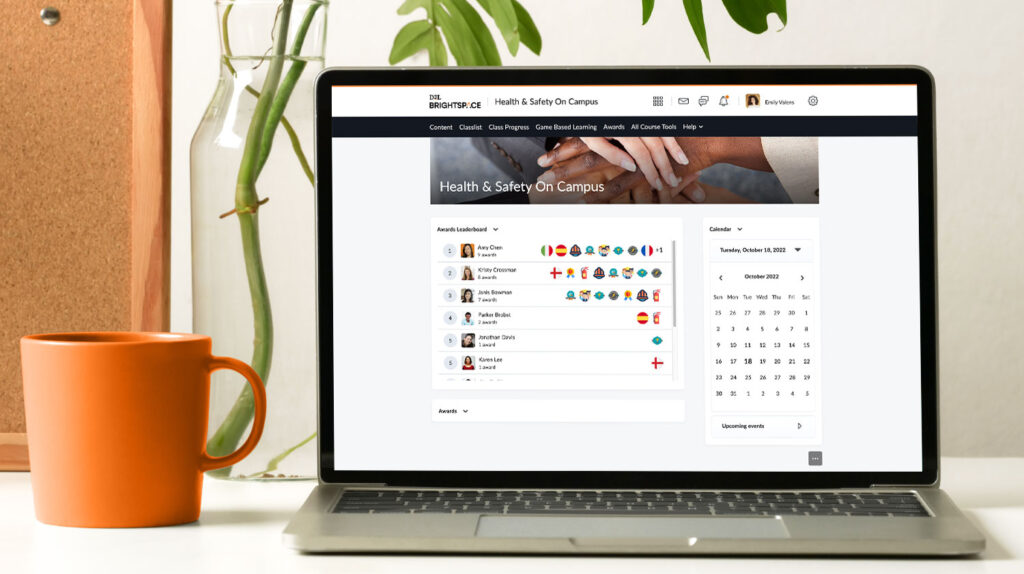 POPULAR FEATURES
Awards Leaderboard

Issue merit-based awards and have students collect badges or certificates as they progress through courses, encouraging friendly competition.
Accessibility
Meet the needs of today's on-the-go learner. Brightspace can be accessed from any device so that learning can happen anywhere, anytime.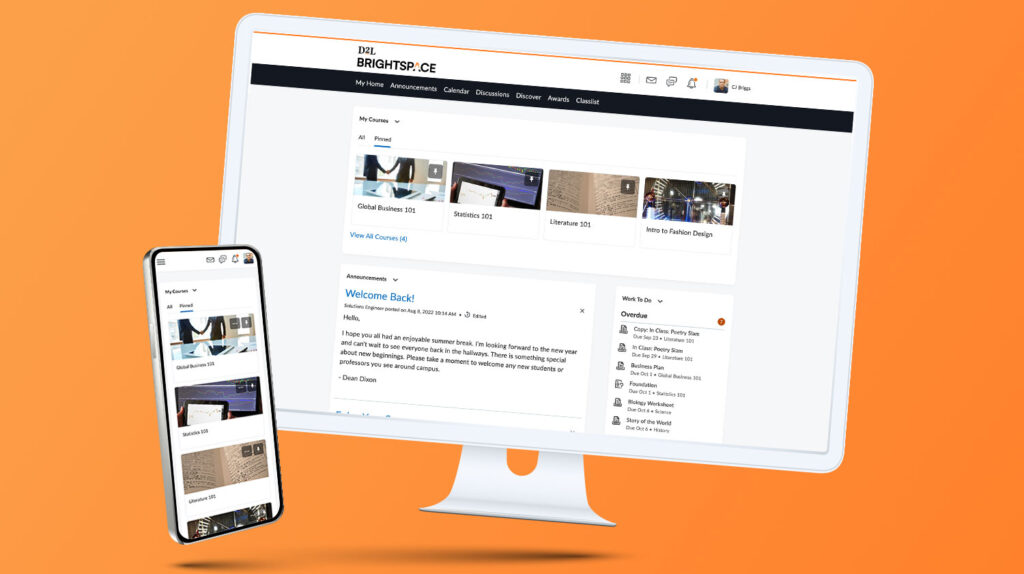 POPULAR FEATURES
Responsive

Intuitive, mobile-first design provides a complete learning experience that works on any device.

Pulse

Brightspace Pulse is a mobile app providing students with one easy view of course calendars, readings, assignments, evaluations, grades and news.
Expertise and Support
Whether you're just starting out or are looking to transform your existing CBE program, our team of experts are ready to support you.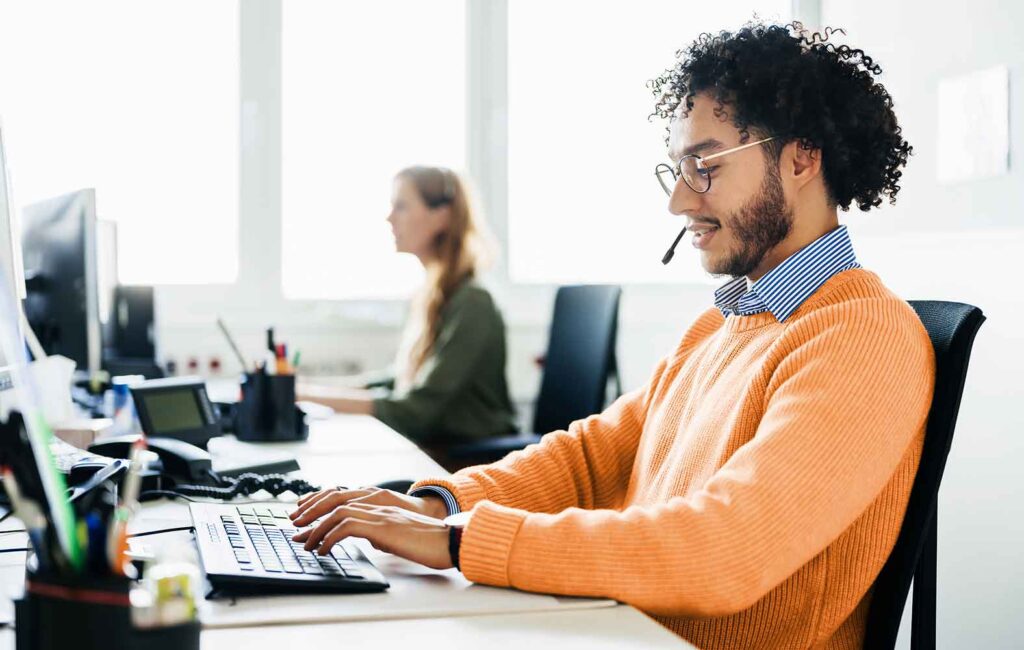 POPULAR FEATURES
CBE-Specific offerings

Support includes Getting Started with CBE, Strategic CBE Planning, Course Uplift for CBE and Change Management for CBE.
The Power To Elevate Education Is Yours
Create unforgettable learning experiences with Brightspace. We have the technology, expertise and passion to help you and your learners achieve more than they ever thought possible.
Reach everyone with equitable access for all learners.
Teach and learn anytime, anywhere with industry-leading mobile design.
Get 99.9% uptime and peace of mind that our platforms are almost never down.
Connect your favourite tools to easily build the learning ecosystem of your dreams.
Count on rock-solid security with ISO27001, ISO27018 and ISO27017 certifications to keep your data safe.
Adopt with ease whether you're a novice or pro. D2L platforms are easy to use and easy to learn.
Enhance Your Competency-Based Learning Offerings With D2L Support and Services
Get all the help you need to build and deliver CBE experiences that wow learners.
Frequently Asked CBE Questions
Ready to Transform the Way the World Learns?
Our team of educators, instructional designers and subject matter experts are ready to guide you through the creation or optimization of your CBE courses.